Easter Sunday is right around the corner, and we bet that you are completely ready. Your ham has been on order since New Year's Day, you have your Easter clothes all picked out, and your décor is on point. Congratulations if you are in this category. However, if you are anything like us, you haven't even looked at the PAAS egg dying kits yet. If you are on the lookout for a few simple ideas to help you decorate your table for your holiday celebration, we are here with some fun and festive options.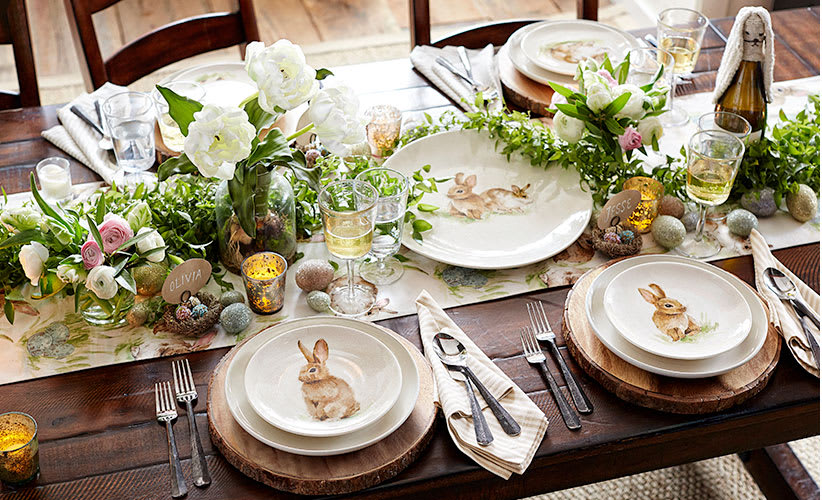 Create a one-of-a-kind Easter basket for each person at your Easter table. Yvonne from the Stone Gable blog personalizes mini terracotta pots from a local hardware store and fills them with crinkle paper and goodies. Then she tops them off with a chocolate Easter bunny for each family member.
Fun napkins can spruce up an appetizer table or buffet. HomeGoods is a go-to place to pick up some festive tableware without breaking the bank!
Another idea is to dye your eggs and then use a magic marker or sharpie to write your guest's names on them. These eggs can then be used as place cards around the dinner table.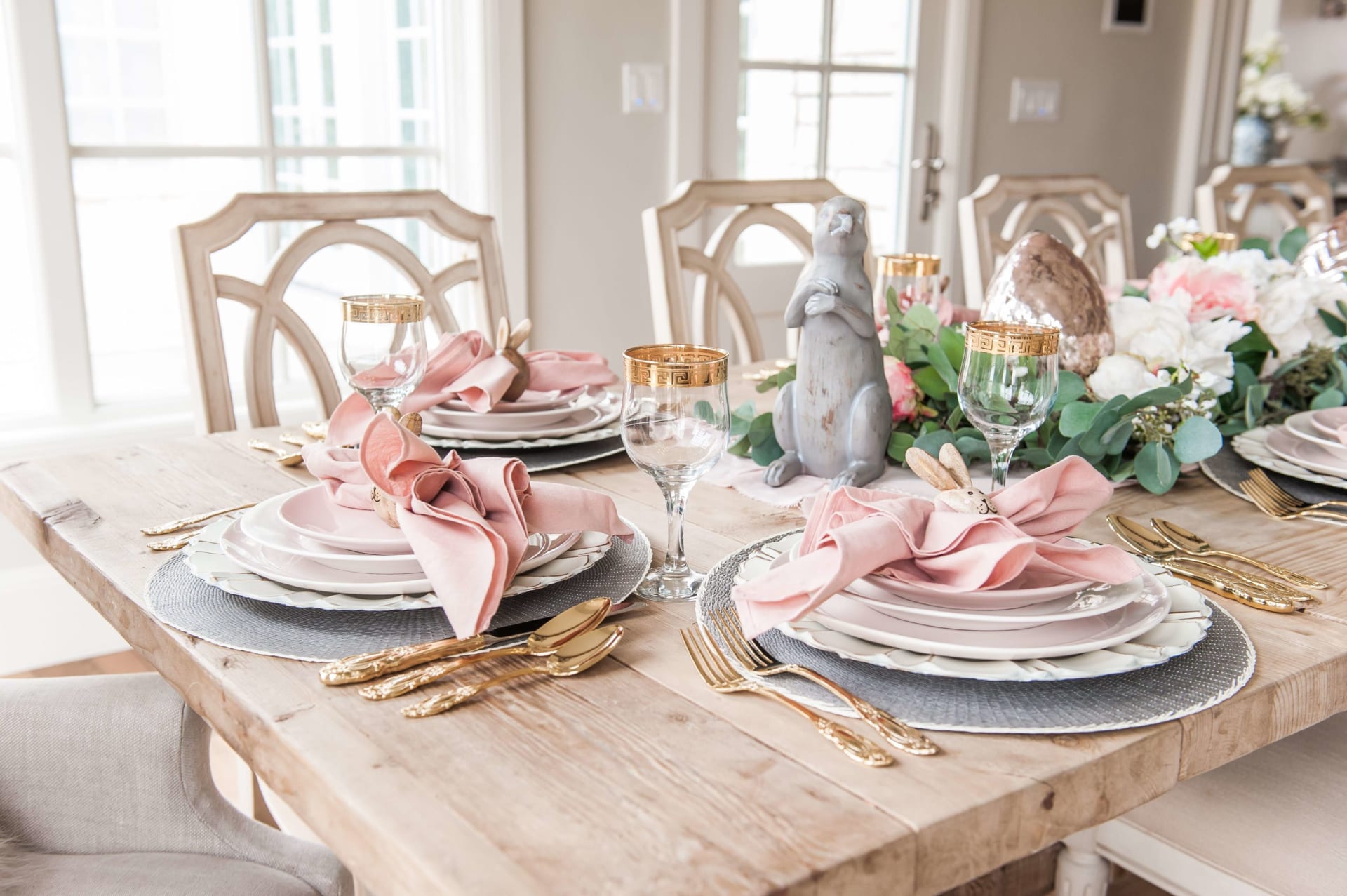 Center pieces! Here is a place where you can get a little playful. You can decorate with bunnies, eggs, Easter grass, tulips and so much more! Just remember, try not to make your display too tall or large, you want your friends and family to be able to see and speak with each other without having to crane their necks.
Here are a few more general tips and tricks for designing your cheerful tablescape:
The secret to a perfect table setting is in using layers, they add texture and color. Tablecloths, placemats, chargers, and different plates can be combined to create charming seating places for each guest.
Bunnies! You can never have too many bunnies at Easter. Cute bunny salt and pepper shakers, cream or gravy boats, and knickknacks can bring a little charm and character to your table.
Use simple, large white plates as chargers - they add elegance and a pop of brightness to the table.
Colorful dinner plates in pastel colors add a touch of Spring.
Try using smaller vases with fresh spring blooms spread out over the table for a simple but effective display.
Don't forget to leave room for food!
We wish you all a happy and healthy Easter weekend with your families.